Yes that is true, as from 28th of February 2014, the NSW for Transport's Opal electronic ticketing system will be expanding to Western Sydney train commuters:
Opal card for Western Sydney by end of month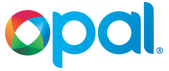 09 February 2014
NSW Premier and Minister for Western Sydney Barry O'Farrell and Minister for Transport Gladys Berejiklian announced on Sunday 9 February that the Opal electronic ticketing card would be available to train customers in Western Sydney by the end of February, giving tens of thousands more customers a cheaper, faster and more convenient journey.
On 14 February, Opal will be extended to 22 train stations from Homebush to Casula via Granville, as well as along the Carlingford line and to Olympic Park.
A further extension of Opal along 26 stations will occur on 28 February from Harris Park to Emu Plains and also to Richmond via Schofields.
"Today marks a significant milestone for Western Sydney as we modernise the way people use public transport, put an end to the Monday morning queue for a ticket and offer free Friday and weekend travel for regular customers," said Mr O'Farrell from Parramatta Station.
"We are getting on with the job of delivering - this will make a huge difference for train customers in Western Sydney giving them benefits such as lower fares, weekly travel rewards, daily caps and discounts for off-peak travel," he said.
"Opal will be available on 120 train stations by the end of the month."
For an Opal card customer travelling from Penrith to Town Hall the single adult fare is $6.30 compared with $6.80 with a paper ticket, and only $4.41 for an Opal customer travelling off-peak.
For a regular Parramatta to Town Hall train commuter a weekly paper ticket costs $41.00, and with Opal you will only pay $37.60 plus you are rewarded with free travel on any mode for the rest of the week after eight paid journeys.
But....until buses have been launched if you are traveling on a train and you enter a bus to complete next trip, we believe that you will not be able to use the Opal Card until the launching of the buses (by the end of year) - according to an Opal Operator, you will have to pay extra for the bus service.